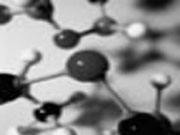 Public Presentations & Outreach

Upcoming and Recent Presentations

October 13, 2017
Atlantic Leadership Forum
"The Road to a Careful Workplace" - keynote for leaders from public sectors in the Eastern Provinces - Dr. Martin Shain
Gagetown, NB
April 26, 2018
Arete HR Podcasts
Episode 23 "The Mental Impact of the Job: Cultivating Psychologically Safe Workplaces"
June 21, 2018
National Union of Public and General Employees' Annual Conference
"The Duty to Prevent Mental Injury at Work: how far have we come, how far have we to go?"
Ottawa

September 27, 2018
Alberta Assistant Deputy Minister (ADM) Learning Event
"Creating Psychological Safety at Work"
Edmonton, AB



November 8, 2018
University of Toronto Dalla Lana School of Public Health, Occupational and Environmental Health
OCCUPATIONAL HYGIENE COURSE CHL5904H:

Offered annually in November by Prof. Kathryn Nichol for MPH students
Perspectives in Occupational Health and Safety - Legal and Social Context - Dr. Martin Shain
Toronto, ON
November 21, 2018
Ontario Workplace Health Coalition
"The legal duty to provide a psychologically safe workplace: where are we now?"
Toronto, ON
December 2018 (dates to be determined)
BC Nurses' Union
E

ducational workshops for union mental health representatives and members-at-large
Vancouver, BC
December 5, 2018
The Osgoode Certificate in Workplace Mental Health Law Course
"Do employers have an increasing legal duty of care for psychological wellbeing?"
Toronto, ON
Upcoming Consultations and Development
Technical Committee on the National Standard 2010-2018 Canadian Standards Association (CSA Group)

Consulation through Acclaim Management Ability Inc. with public sector employers including a multinational logistic company and a medium sized municipality

Design and development of a 1 day course with Workplace Safety and Prevention Services (WSPS): "Psychological Safety for JOHS Committees: an action primer"